Objective
Design, make, fly, and control a scaled airframe for UAM eVTOL
UAM full scale scenario
Preliminary Design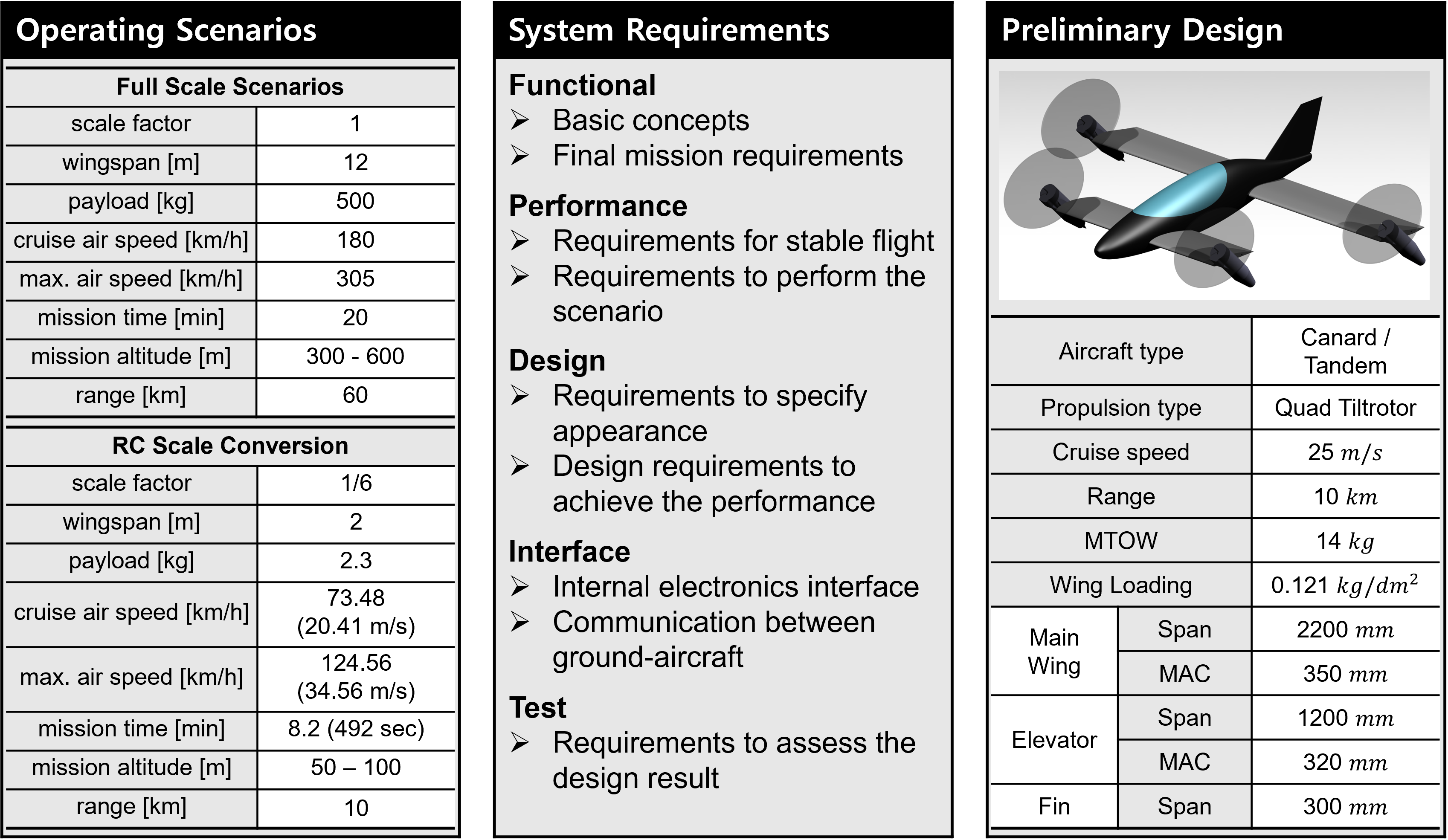 Rotor Tilting System Development
Variable Pitch Motor-propeller System Development
Developed 3-blade collective pitch motor-propeller system with maximum 68 N thrust.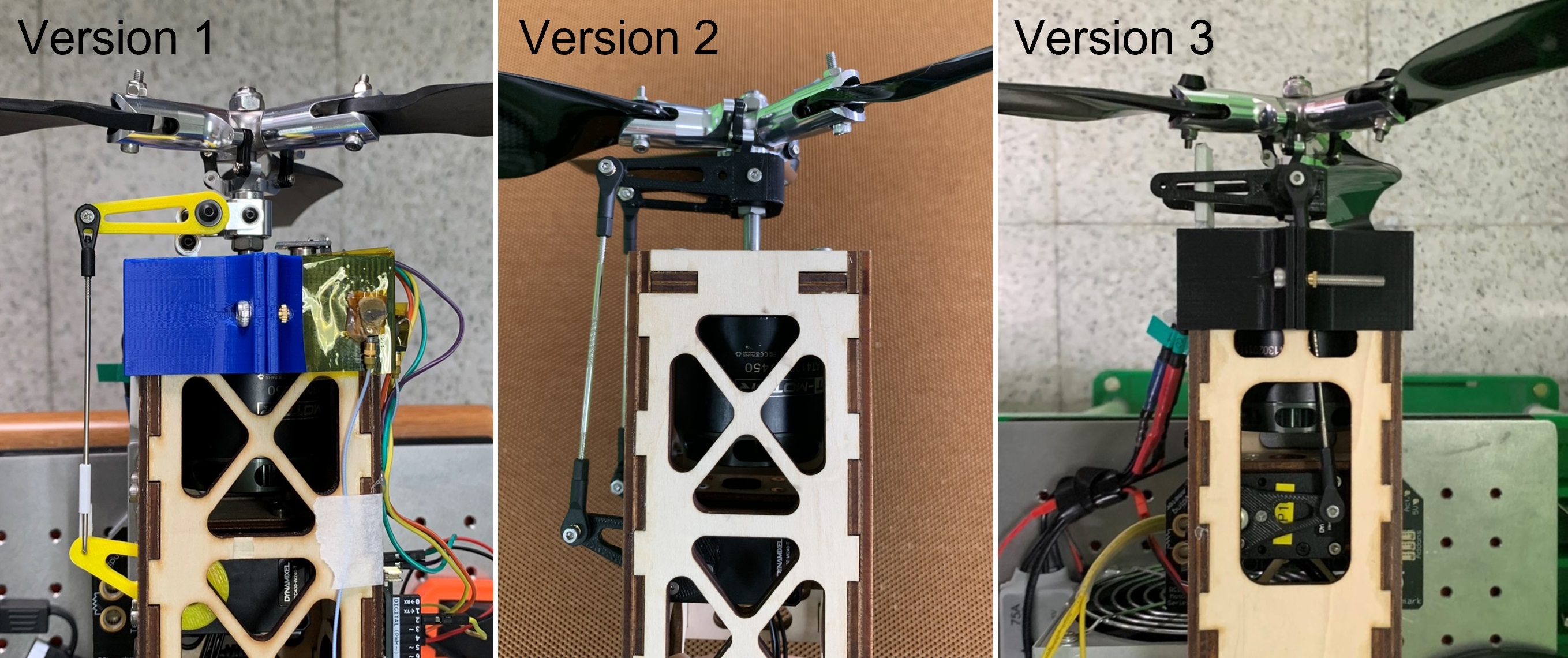 Developed logger and wind blower to test and collect data of the propulsion system under wind inflow condition. The logger recoerds 11 parameters: thrust, torque, vibration, motor RPM, motor temperature, voltage, current, airspeed(behind the thruster), pitch servo position(PWM), pitch servo load, and noise. And the wind blower can make wind upto 12 m/s for 30 minutes.
The test result is on analysis.
Prototype development
Prototype subscale aircraft is on building with carbon composite.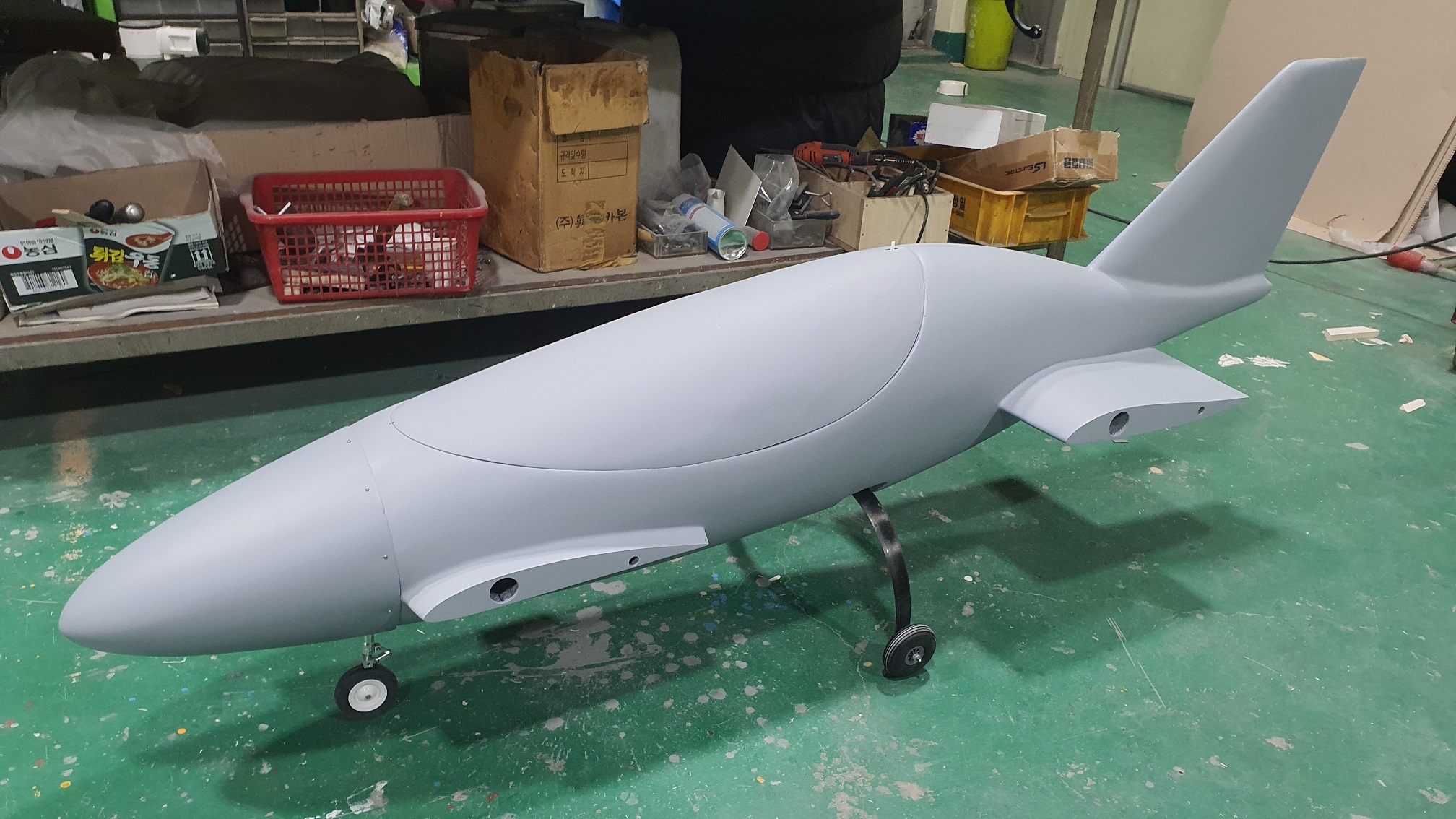 ---
Researcher
이영민
한국항공대학교 스마트항공모빌리티학과
무인시스템제어연구실(USCL)
석사과정
10540 경기도 고양시 덕양구 항공대학로 76 전자관 322호
yml9605@gmail.com